The Market
Large Market Opportunity with Minimal Competition
Market Opportunity
There are roughly 3.4 million people with epilepsy in the US of which roughly 2.7 million people have seizures associated with loss of consciousness (LOC), with an additional 150,000 new people diagnosed with epilepsy each year. The US market represents only a fraction of the global market, with room to expand to Europe and Asia – as there are over 70 million people suffering from epilepsy internationally. In addition, there are more than 75 new investigational drugs entering into clinical trials to treat epilepsy that would benefit from software like Eysz to monitor patients enrolled in these studies and optimize their treatment.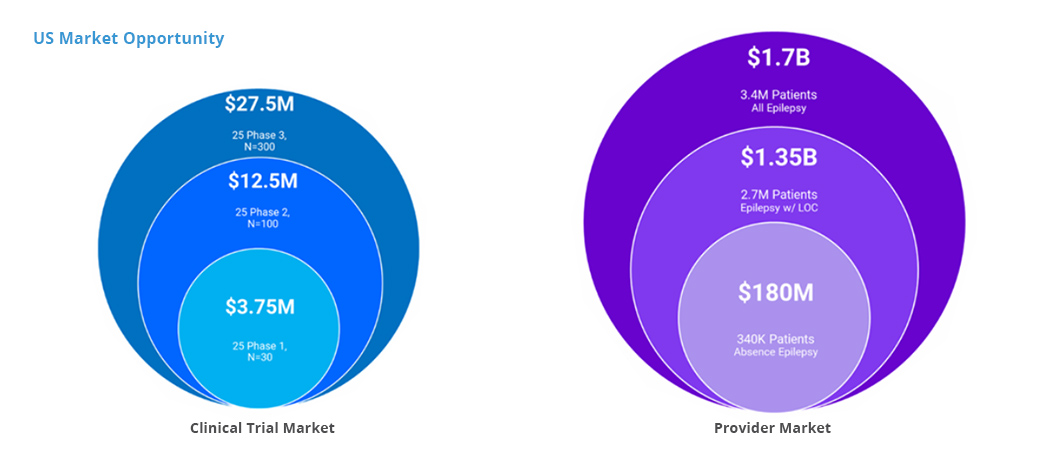 Market Validation
Eysz have validated the market opportunity and need, as part of the National Science Foundation I-Corps program.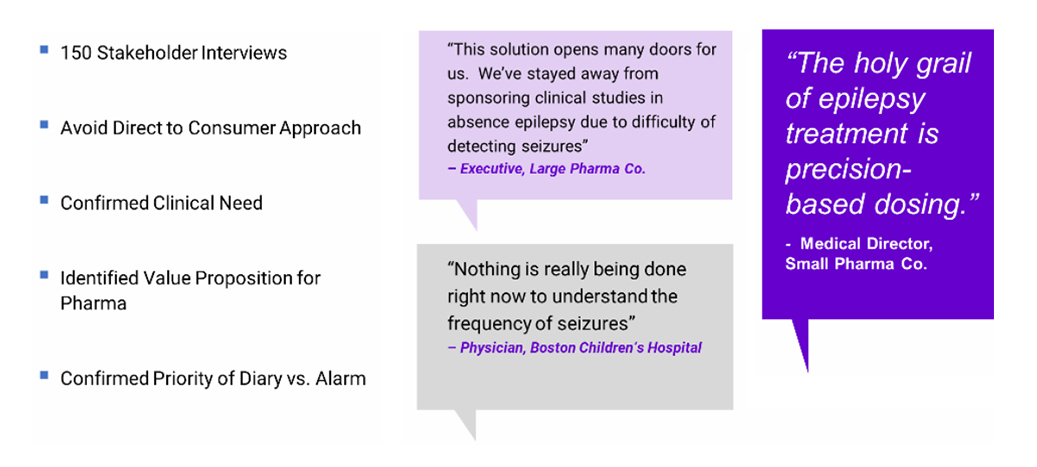 Business Model
Eysz's business model targets two primary customers: providers (neurologists) and the pharmaceutical market. Eysz will employ a Software-as-a-Service (SaaS) model for providers charging a fee per patient per month that leverages existing reimbursement codes and allows for the application for additional codes in the future. Pharmaceutical researchers will be charged a flat fee per patient screened in a clinical study.

Competition
Currently, the primary competition is paper-based and digital seizure diaries that track patient self-reported outcomes. However, there are companies that have developed or are developing solutions to track seizures but the underlying technology (eg. accelerometers, electromyography ) limits the type of seizures they can address. Other technologies (i.e, EEG-based wearables) can cover all seizures types but have difficulty identifying clinical seizures. At Eysz, we are focused on developing a solution that can cover all seizure types with a clinically accepted sensitivity and specificity. More importantly, we believe our solution will allow us to not only focus on seizure outcomes but also non-seizure outcomes.